Funding Proposal for
Agriculture in Sri Lanka
Service Name:Fishery Information Through Satellites

Submitted by
Submitter Information (name, contact info, etc)
Date Generated by SPACE Tool = 4/12/2018 8:16 PM
Date Modified by the Customer =
How to Use This Document
This computer generated funding proposal can be quickly and easily refined for management approval and financial support from donors. All computer generated information is based on a user interview with a powerful computer aided tool called SPACE (Strategic Planning, Architectures, Controls and Education). Different information is generated by different interviews.
This proposal contains 70-80% of the content needed in a typical funding proposal. You can translate this proposal into a very powerful and highly customized final proposal in 1-2 days by using the following approach:
Please read through the document to understand the main contents (Appendix A) and additional information for other possible stakeholders (Annex B).
Please fill in the required information in red (e.g., team members)
Edit and extend/modify the information produced to best fit your needs
Please pay special attention to the executive summary, vision statement, and concluding para to best present your needs
Please read through the document, end-to-end before submitting
Executive Summary
This funding proposal concentrates on Agriculture(Service Name:Fishery Information Through Satellites-Basic) for Sri Lanka. The proposal gives background information about the region/country and contains extensive Self Assessment Cost Benefit Analysis, SWOT Analysis, and extensive information on policies, management considerations, integration guidelines as well as technical specifications. The proposal also shows a working prototype of the proposed system and points to additional information that may be of value to other stakeholders.
Contents
Annex A: The Main Proposal
Proposed Idea
Region/Country Specific Information and Background Information
Illustrative Case Studies and Examples
Strategic Analysis and Policies/Procedures
Management Considerations
Technical Specifications
General Integration Issues
Leadership Team
Annex B: Additional Information
Exhibit1: Additional Information for Deployment and Management
Exhibit2: Sample Working Prototype to Illustrate the Main Idea
Annex A: The Main Proposal
The report contains a mixture of generic and customized information. Specifically:
Generic information (common best practices, e.g., security) that enforces common standards and practices. It is represented with

Blue Heading Bars

.
Service specific (e.g., healthcare versus education) information to address the unique problems for the type of service. It is represented with

Marooned Heading Bars

.
Situation specific (wireless versus wired, large versus small system) based on interviews. It is also represented with

Marooned Heading Bars

because many service and situation specific information items are intermixed.
Leadership Team is represented with

Green Heading Bars

.
Information and communication technology is being used heavily in many countries for predictions of potential fishing zones and weather conditions on the sea which are based on the data obtained through satellite technology. Correct pinpointing of fishing zones yields of fishing harvest at much less cost and effort. A web based mobile app, shown in Figure1, can provide the following information to the fishermen:
Predictions of potential fishing zones
Sea surface temperature
Speed and direction of sea currents
Speed and direction of wind
Warning of severe weather conditions (ex. Tsunami and Cyclones)
Potential fishing zones can be predicted based on the data of sea conditions which are obtained through satellite technology and weather information can be updated in the system by automated extracts from weather channels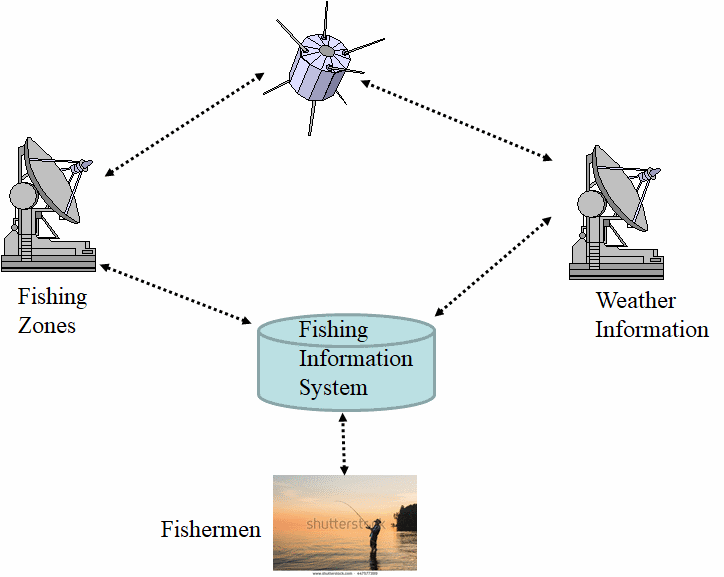 Figure 1: Fisheries Information System
Regional and country specific factors significantly impact the way ICT solutions are designed, developed, delivered and management. For example, healthcare in Belgium is delivered very differently as compared to Southern Sudan. A few of the vital statistics about the region/country are given here for a better understanding of the customer environment.
Economic Indicators
e-Government Readiness Index (UNPAN)
0.4357
Networked Readiness Index (WEF)
3.65
Population (2008) millions (wef)
20.06
GDP (Billion USD) (2008) (wef)
32.35
GDP per Capita(USD) (2008) (wef)
1627
Income Group (wef)
Rank within the IncomeGroup (wef)

For further details, please explore following links:

ICT Status Indicators
Landline Phone Connections per 100 citizens
17.18
Cellular Subscriptions per 100 citizens
55.24
Internet Users per 100 citizens
5.8
Broadband Users per 100 citizens
0.51
Reliance on Web
eGov/eBusiness 1.0: G2G and B2B Services
Mobility Reliance
Next Generation Mobility
Miscellaneous Data
Desired use in Services
Few Services
Time Horizon
One year
| | | | |
| --- | --- | --- | --- |
| Sectors | Owned by Government | Regulated by Government | Mode of Operation |
| Education | No | Yes | Centralized |
| Internal Affairs | Yes | Yes | Centralized |
| Law Enforcement and Public Safety | Yes | Yes | Centralized |
| Economic Development | No | Yes | Centralized |
| Healthcare | No | Yes | Centralized |
| Transportation | No | Yes | Centralized |
| ICT Infrastructure Services | No | Yes | Centralized |
| Agriculture | No | Yes | Centralized |
| Public Welfare Services | No | Yes | Centralized |
| Administrative Services | No | Yes | Centralized |
| Environmental Services | No | Yes | Centralized |
| Retail Services | No | Yes | Centralized |
We have conducted strategic analysis of the proposed system by using the following Best Practices:
Self Assessment of the proposed system by using the Capability Maturity Model (CMM) to assess the value to be provided by the system in terms of PMO/FMO (Present Method of Operation/Future Method of Operation), maturity of the suppliers and the consumers.

Cost and benefit analysis of the proposed system

SWOT (Strength, Weaknesses, Opportunities and Threats) analysis to understand the internal as well as external strengths and weaknesses of the proposed system

Porters Competitive Forces Analysis to better understand the other competitors and products in the marketplace.

Policies and procedures needed to reduce risks
4.1 Self Assessment

Business Strategy Assessment

Goal of subject ICT service
Maintain Existing Users
Source of Funding
Current Business Budget
Alignment of Service with Business Strategy
Directly (primary value)
Governance
Accountability. Equity. Participation. Rule of Law. Transparency. Pluralism.

Parameters

Present Mode of Operation

Future Mode of Operation

Service Availability
Available to 60% of the population
Available to 80% of the population
Service Quality
Mostly good, occasionally bad
Good almost all the time
Provider Service Management
Defined Processes
Managed and Measurable
Business Strategy for the Service
Action plan has been developed
Budget Created
Legal, Technical and Human Infrastructure
Enabling Technology available
Trained Staff has been assigned
Overall Management, Technical and Human Infrastructure of Small to Medium Businesses
Enabling technology available
Trained Staff assigned
Ability to Detect problems
-
-
Ability to Adjust quickly
-
-
Ability to Learn for future improvements
-
-
4.2 Cost and Benefit Analysis:

Note: Based on the previous input, System has made some automated assumptions here

BENEFITS OF DEPLOYING
THIS SERVICE


Revenues generated
High
Economic development
High
Poverty reduction
Medium
Improved public service
None
Social benefits
High
Improvements in participation
None
Improvements in transparency
None
Improvements in accountability
None
Improvements in democratization
None

COST NEEDED TO
DEPLOY THIS SERVICE

Cost of implementation
Low
Time needed to implement
Low
Legal and political issues to be resolved
None
Cultural mismatch
None

RECOMMENDED STRATEGY

Must be Done Immediately
4.3 Strength, Weakness, Opportunities and Threat Analysis:

Strengths

Weaknesses

| | |
| --- | --- |
| | |
| Advantages (proposition, Capabilities, Competitive) | None |
| Financial reserves, likely returns | None |
| Innovative aspects | None |
| Price, value, quality | None |
| Cultural, attitudinal, behavioural | None |
| Management cover, succession | None |
| | |

| | |
| --- | --- |
| | |
| Disadvantages (proposition, Capabilities, Competitive) | None |
| Own known vulnerabilities | None |
| Cash-flow, start-up cash-drain | None |
| Continuity, supply chain robustness | None |
| Effects on core activities, distraction | None |
| Morale, commitment, leadership | None |
| | |

Opportunities

Threats

| | |
| --- | --- |
| | |
| Market creation and development | None |
| Industry or lifestyle trends | None |
| Global influences | None |
| Business and product development | None |
| Information and research | None |
| Volumes, production, economies | None |
| | |

| | |
| --- | --- |
| | |
| Effects (Political, Legislative, Environmental) | None |
| Market demand | None |
| Sustaining internal capabilities | None |
| Obstacles faced | None |
| | |

RECOMMENDED STRATEGY

Worth Pursuing
4.4 Competitive Forces Analysis (Porters Model)
4.5 Policies and Procedures Needed


Suggested Policies and Procedures for Success

Readiness Suggestions:

Establish guidelines for staff training
Provide access to training resources
Commit to high quality, on-line service
Develop suitable partnerships :
Improve availability of new telecom lines
Give high priority to ICT
Emphasize importance of ICT to the enterprise

Legal, Policy and Regulatory Suggestions

Effective law-making bodies are needed
Establish laws relating to ICT and provide judicial independence
Provide Intellectual property protection
Efficiency of legal framework in settling disputes is important
Reduce no. of procedures to enforce a contract
Reduce time to enforce a contract
Establish appropriate regulatory framework
Develop and enforce security and privacy policies,
Engage citizens and businesses
Develop governance procedures
Treat information as an asset
Develop standards and review processes
Align technology solutions to enterprise goals
Identify leaders and champions

Information Policy

Overall: Completely specify the rules, procedures, roles for sharing, managing, and standardizing data. For example, what employees are responsible for updating sensitive employee information.
Data administration: Make someone responsible for specific policies and procedures to manage data.
Data governance: Specify policies and processes for managing availability, usability, integrity, and security of enterprise data, especially as it relates to government regulations
Database administration: Make someone responsible for defining, organizing, implementing, maintaining database; performed by database design and management group

Ensuring Information Quality

Make sure that the critical databases are accurate and complete. More than 25% of critical data in Fortune 1000 company databases are inaccurate or incomplete
Provide better input checks for critical data before it is stored in databases (most data quality problems stem from faulty input)
Before new database is operational: a) identify and correct faulty data, and b) establish better routines for editing data once database in operation

Procedures and Processes Suggestions

Adopt an Open Data policy for informational services so that the public can look at the information and suggest corrections and improvements
Establish procurement procedures
Assure public value of the procured systems
Specify data capture, management, and use procedures

Technology Suggestions

Provide appropriate access to computer equipment
Provide access to broadband
Provide access to the Internet
Establish system management practices
Present integrated systems and data
Provide reliable telecommunications and ICT resources
Business Processes:

Fishery Information Through Satellites
Business Continuity Planning Checklist


GOAL 1- Establish a good foundation


Action Plan Steps
Status
Identify a coordinator and/or team with defined roles
N/A
Conduct a business process and services inventory to understand which processes are mission-critical .
N/A
Determine acceptable levels of service during the recovery
N/A
Identify essential employees and other critical inputs (sub-contractors, services, logistics, etc.)
N/A
Conduct a technology asset inventory to determine and document the mission-critical technology components
N/A
Understand the rules or regulations governing your business operations.
N/A
Identify a budget: Quantify the potential costs of downtime or total business failure.
N/A

Knowledgeable individuals from Business Department

BCP Manager Name
BCP Manager Email

Alternate Manager Name

Alternate Manager Email

Senior management team
HR & legal team
Public relations team
IT team
GOAL 2—Develop a thorough plan


Perform inventory on company's hard and soft assets

Add Inventory Document Link (Hard Assets)
Add Inventory Document Link (Soft Assets Data etc)

Backup Site Information

Address
Other Information
Others Business Functions , Process

Structured walk-through

Date :
Apr-12-2018
Department / Business Unit
Members
Checklist Test Report
GOAL 3—Maintain the plan diligently

Maintaining plan

Next Update Plan Date :
Apr-12-2018
Policies & Procedures

BCP awareness training

Date :
Apr-12-2018
Objective
Department / Business Unit
Members

Comparing BCP Test

(Last and Current test , missing item, enhancing features etc)
Application:

Strategy
Buy
Support

Client/Server App
Client Side: client on very small devices (sensors, RFIDs, wrist watches, etc)
Server Side: Web Portal with Semantic Web (e.g., RDF, OWL), multimedia, XML and Social Network features
Positional features could be added

IoT applications could be added



For Centralized

It maximizes use of common resources.   
It makes standardization easier.  
It is easier to monitor and control.

COTS
None Chosen
Platform:

Computing Load
Low
Machine

MOSS 2007 [4GB RAM, 90GB Hard Disk] 
 HP c7000 Blade server 
 HP Modular SAN Array 1000



Middleware

Standard middleware (e.g., RPC, RDA, MOM)
Web services and Enterprise Service Bus(ERM) for slow networks, not feasible

Sophisticated wireless gateways

Middleware for IoT/RFID should be considered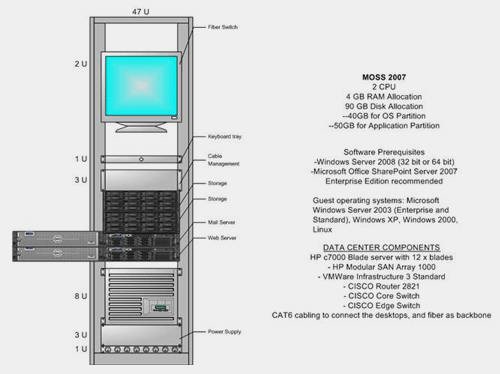 Network:


Broadband extranet with VPN and redundancy support is required

Wireless networks (3G cellular, wifi)
Wimax
GPS support
Wireless sensor networks sand Mobile Adhoc Networks (MANETs)

For IoT/RFID, wireless sensor networks such as Bluetooth, Zigbee or others should be considered


Security:


ID, Password based security
SSL, VPN, PKI
secure XML
Web Service security
 SAML(security assertion markup language)

Wireless security
Mobile application security
Wireless security for LBS
Sensor networks and MANET Security

For IoT/RFID, security features appropriate wireless sensor networks should be considered

For Decentralized: Harder to secure and recover


Special considerations:

a portal that can handle all business processes within this Service

For IoT/RFID, specialized management and governance procedures should be considered


Architectural Consideration:

a portal that can handle all business processes within this Service

For IoT/RFID, specialized management and governance procedures should be considered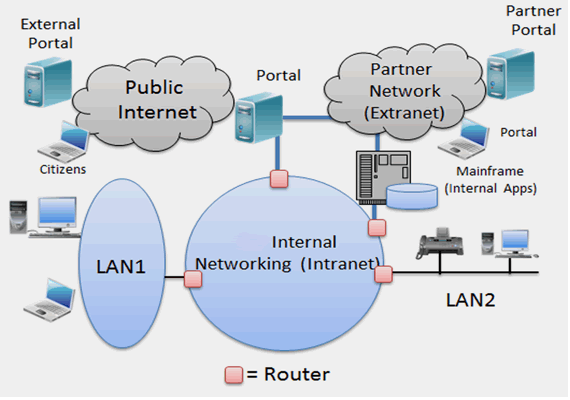 This architecture document uses a service oriented architecture (SOA) based on components that provide these services. The components consist of the following (see the diagram)
BCs (Business Components) that imbed the business logic of the application and provide business services. At present, we are assuming one BC per application (you can modify it, if you wish)
FICs (Front-end Integration Components), also known as user integration components, that allow different types of user devices (e.g., mobile, handheld) to invoke the BCs.
BICs (Back-end Integration Components) that BCs to interact with different back-end and external applications.
Overall Integration Strategy Using SOA
SOA is especially suited for integration of diverse enterprise applications that include data warehouses and migration of applications. In particular, an SOA ESB (Enterprise Service Bus) provides a collection of technologies (middleware such as Web Services, adapters/gateways for protocol conversion, data transformers, transaction managers, and work/process flow systems) that allow diverse applications to talk to each other. For example, an ESB platform can allow new EB applications written for Web users to seamlessly communicate with back-end mainframe-based ERP systems, data warehouses and databases. At their best, ESB platforms hide all the complexity needed to enable interactions between applications that were developed at different times by using different middleware technologies. Thus ESB platform is not a new technology rather, it is a combination of well-known technologies that can integrate multiple applications. All applications (business components) provide services that are invoked through well defined interfaces
Adapters are used for message and protocol translations. A Hub provides communications services between various service providers and consumers.
An ESB may consist of one or more hubs.
An ESB also provides Directory, Security & Administrative Services.





ESB platforms are sophisticated mediators that provide an application bus for rapid and flexible integration of a very wide range of applications that may span technology vintages (past, present and future) as well as organizational boundaries (inter and intra organizational boundaries) ESB platforms are an outgrowth of earlier mediators such as application gateways and object wrappers and are intended to insulate the business from changes in the applications and business needs and help with combining systems from acquired companies ESB platforms may use different types of middleware technologies (e.g., CORBA, Message Queuing, etc). However Web Services are the most recent technologies of ESBs. ESBs may also exist as EAI (enterprise application integration) platforms or message brokers. An ESB can be configured to support a variety of hubs such as the following (see figure):






An EAI (enterprise application integration) hub to integrate applications in place.
A data warehouse hub to support business intelligence and decision support applications.
A migration hub to serve as a migration gateway for gradually transitioning applications to SOA.
Remote hosting hub to handle remote hosting traffic for ASPs (application service providers).

The following diagram shows a physical view of SOA architecture that can be customized for this particular problem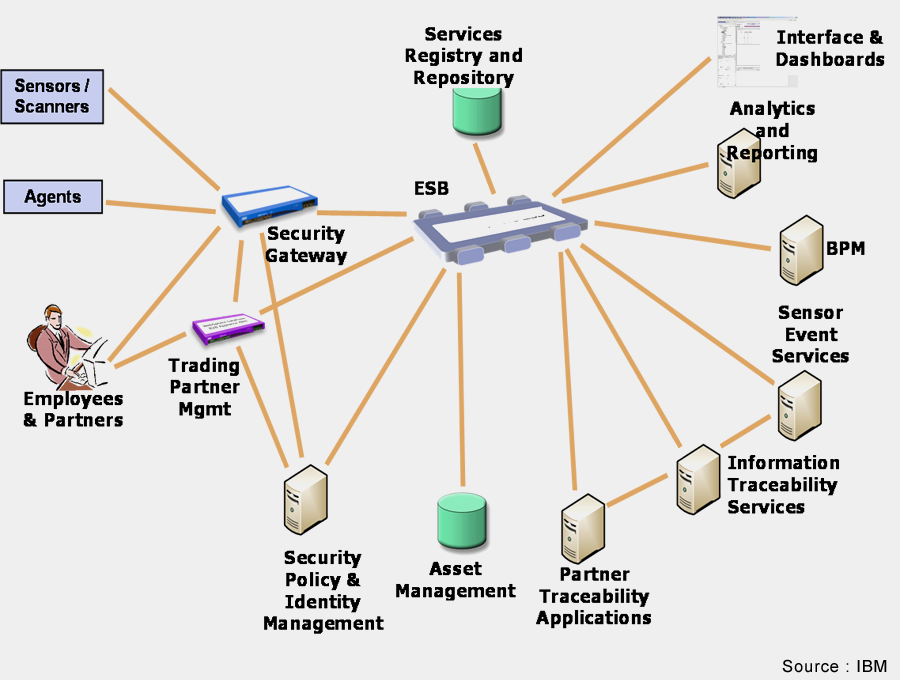 Customer Point of Contact
Background of leader(s)
Key consultants and other talent available
Annex B: Additional Information
Exhibit1: Additional Information for Deployment and Management

Exhibit2: Sample Working Prototype to Illustrate the Main Idea
The BIC Circle shown in Exhibit1 is the main source of all information shown in Exhibit1 and Exhibit2.
Please Click Here. to view and explore all additional information needed to support this Funding Proposal.

Exhibit 1: Outputs Produced by SPACE
SPACE generates the following outputs, displayed as a Business Intelligence Circle (BIC), for a selected service (e.g., telemedicine) in a regional (e.g., Nepal):
Executive Summary (shown in the middle) that can be used to give a high level overview of the entire project
Strategic Planning Report that shows the overall vision and architecture with business/technical justification
Requirements documents for system development
Business plans that can be used to obtaining funding
Standardized RFPs (Requests for Proposals) that can be used to attract vendors for bidding
Project management, policies and procedures, disaster recovery and needed governance guidelines
Education, training and public awareness campaigns needed for success
Enterprise architecture (EA) views for overall governance
Suggested standards and best practices
Overview of the BIC outputs: 5 Minute Video Clip (http://screencast.com/t/cy5vzgiK),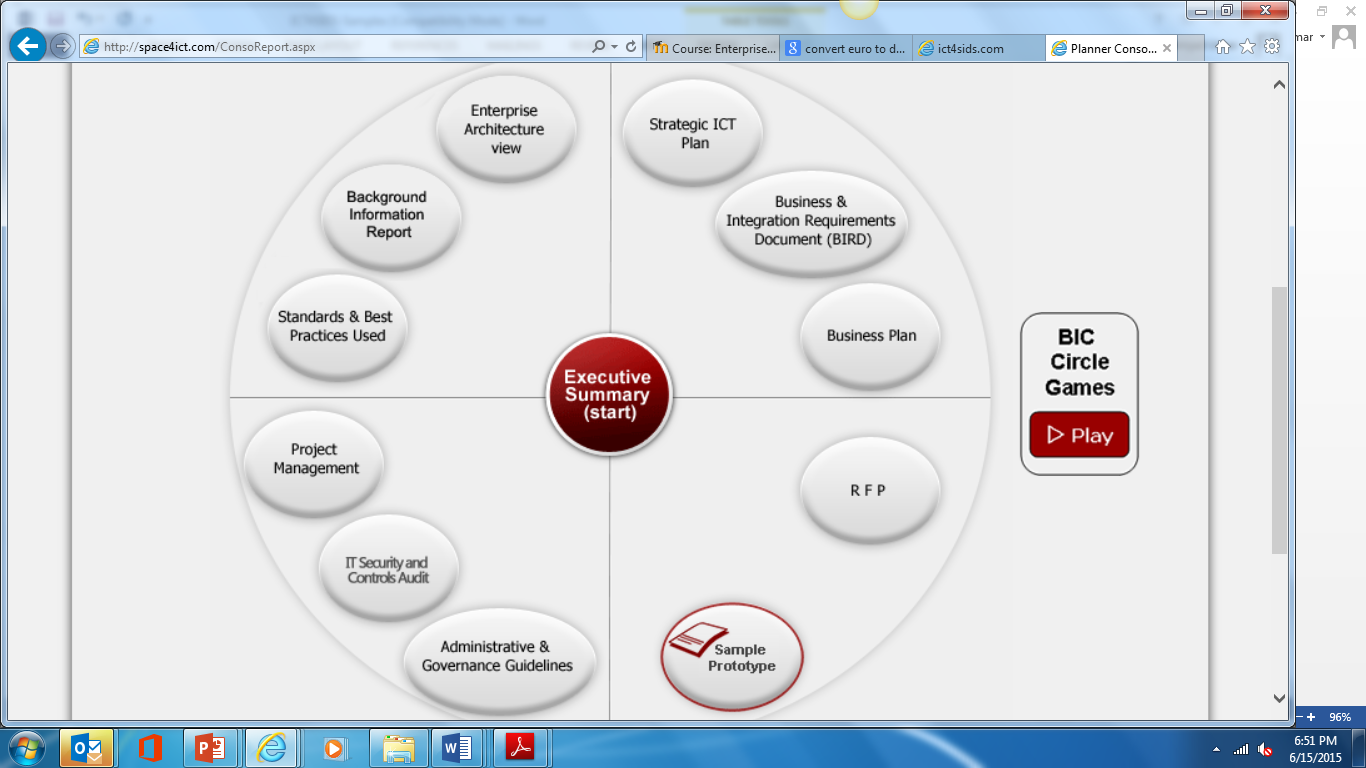 Exhibit2 : Sample Portal Produced by SPACE
SPACE generates a sample portal, displayed below, with the basic information, tools and administrative capabilities that are automatically included in this portal.
This sample portal can serve as a very nice proof of concept demonstration for the management and end users
It can also be easily extended into a production level system by using the administrative capabilities of adding new pages and tools.
Overview of the Sample Portal: 5 Minute Video Clip (http://screencast.com/t/oK8xRG6WIy)